Attorney Profiles
Meet Our Team
At Secrest Hill Butler & Secrest, our attorneys enjoy a reputation as aggressive litigators and experienced negotiators. Each of our lawyers has significant experience representing insurers, corporations, local businesses and professionals in a wide range of defense areas in the state of Oklahoma and Arkansas.
To reach any of our attorneys in Tulsa, call 918-494-5905 or contact us online and we will respond promptly.
Roger N. Butler Jr.
918-494-5905
918-494-2847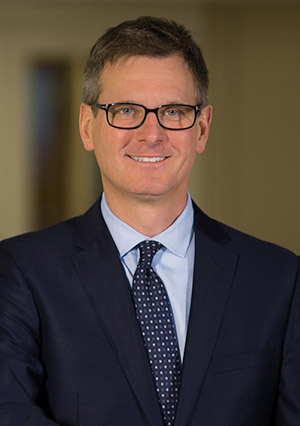 Following his graduation from law school, Roger associated with the firm in 1989. His practice is concentrated in the areas of insurance bad faith and extra-contractual liability, insurance coverage disputes, declaratory judgment actions, employment law and complex litigation. Roger is admitted to practice in Oklahoma state courts and the U.S. District Courts for the Northern, Eastern, and Western Districts of Oklahoma. He is also licensed to practice in Arkansas state courts, and the U.S. District Courts for the Western and Eastern Districts of Arkansas. Additionally, he is admitted to practice, and has argued cases before the United States Eighth and Tenth Circuit Courts of Appeals. He is a member of the Arkansas Bar Association, the Oklahoma Bar Association, and the Tulsa County Bar Association. He is also a member of the Oklahoma Association of Defense Counsel (President, 2008), the International Association of Defense Counsel and the Defense Research Institute. Roger has been named an Oklahoma SuperLawyer for the past eleven years in the practice area of insurance coverage, and has received an AV Preeminent rating. A native Oklahoman, Roger is from Idabel. He graduated from the University of Oklahoma with a Journalism degree in 1986, before receiving his Juris Doctorate degree in 1989, also from the University of Oklahoma.
Year Joined Firm
Areas of Practice
Insurance Bad Faith
Extra-Contractual Liability
Insurance Coverage Disputes
Declaratory Judgment Actions
Coverage Opinions
Professional Negligence
Employment Law
Mediation (Insurance Disputes Only)
Complex Litigation
Representative Cases
Trade Winds Motor Hotel East, Inc. v. United National Insurance Company, Case No. CJ-2008-5677, (Tulsa County, Oklahoma)
As lead counsel, Roger tried to a defense verdict a contentious and complex first-party commercial property case which arose in 2010 under a United National Insurance Company (United National) commercial property policy issued to Trade Winds Motor Hotel East, Inc. (Trade Winds). Trade Winds asserted breach of contract and bad faith claims against United National.
Trade Winds claimed contractual and extracontractual damages in excess of $6,000,000.00, as well as a punitive damage claim. Following the defense verdict, Trade Winds and United National reached a settlement with no exchange of money between them, and the case was dismissed with prejudice by Trade Winds.
SRM, Inc. v. Great American Insurance Company, 798 F.3d 1322 (10th Cir. 2015).
In a first impression case, the Tenth Circuit addressed whether excess insurers have a duty to initiate settlement negotiations, in regard to third-party claims. SRM, Inc. (SRM) argued that Great American Insurance Company (Great American) had such a duty pursuant to Badillo v. Mid-Century Insurance Co., 2005 OK 48, 121 P.3d 1080, which imposed that duty on primary insurers, under certain circumstances.
The Tenth Circuit rejected SRM's contention, holding that Great American had no such duty primarily based upon the Great American policy language: "As the district court correctly concluded, the policy was unambiguous: Great American's contractual duties to investigate, settle or defend claims against SRM did not kick in until SRM's primary insurer exhausted its policy limits by actually paying claims." The Tenth Circuit observed that this did not happen until the primary insurer paid its respective policy limits to settle the claims against SRM. "At that time, Great American fully discharged its contractual obligations by simultaneously contributing its policy limits towards settling the case."
The Tenth Circuit also rejected SRM's contention that a duty to initiate settlement negotiations could be imposed upon Great American pursuant to an implied duty of good faith and fair dealing, regardless of its contractual duties, concluding that the language of the Great American policy controlled.
Randy J. Maniloff, who edits Coverage Opinions, included this case as one of his top ten coverage cases of 2015. Coverage Opinions, Volume 4, Issue 12 (December 16, 2015).
Kenneth Statton v. Allied World Specialty Insurance Company, Case No. 17-CV-77-JED-JFJ, United States District Court for the Northern District of Oklahoma
In a factually complex case which involved litigation in New York and Oklahoma federal courts, the Northern District of Oklahoma, in a declaratory judgment action, addressed whether Allied World Specialty Insurance Company (Allied World) had a duty to provide coverage for Kenneth Statton (Statton) and defend him in the New York litigation which had been filed against him by his former employer.
Statton contended he was entitled to a defense in the Oklahoma declaratory judgment action which he filed contending that he was an "insured person" under the Employment Practices Liability Coverage of two insurance policies issued to his employer by Allied World. The Northern District determined that Statton was not an "insured person" under the Allied World policy, and that he was not entitled to a defense or coverage in regard to the New York litigation. Judgment was entered on behalf of Allied World, and the declaratory judgment action was subsequently dismissed with prejudice by Statton.
Bar Admissions
Oklahoma, 1989
Arkansas, 1993
U.S. District Court Eastern District of Oklahoma, 1989
U.S. District Court Northern District of Oklahoma, 1989
U.S. District Court Western District of Oklahoma, 1989
U.S. District Court Western District of Arkansas, 1993
U.S. District Court Eastern District of Arkansas, 1993
U.S. Court of Appeals 8th Circuit, 1993
U.S. Court of Appeals 10th Circuit, 1989
Education
University of Oklahoma College of Law, Norman, Oklahoma
University of Oklahoma, Norman, Oklahoma

B.A. - 1986
Major: Journalism
Representative Clients
Global Indemnity Group
Great American Insurance Company
Liberty Mutual Insurance Company
Mid-Continent Casualty Company
Evanston Insurance Company
Essex Insurance Company
Oklahoma Attorneys Mutual Insurance Company
Professional Associations and Memberships
Arkansas Bar Association, Member
Oklahoma Bar Association, Member
Tulsa County Bar Association, Member
Oklahoma Association of Defense Counsel, Member (President, 2008)
International Association of Defense Counsel, Member
Defense Research Institute, Member