Employment Law Defense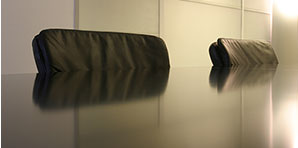 At Secrest Hill Butler & Secrest, we provide our clients with legal counseling and litigation services including allegations of race, sex, gender and disability discrimination, sexual harassment and wrongful termination and other issues that pertain to the employment relationship. Our attorneys understand that these legal matters are often challenging and emotionally-charged.
Our clients are primarily employers against whom an employment-related claim has been asserted in a state or federal court in Oklahoma. We can also defend clients against claims pending before the Equal Employment Opportunity Commission (EEOC) and the Oklahoma Human Rights Commission.
We proactively work with our clients to limit their exposure to litigation by providing advice on personnel issues, such as employment policies and procedures. When an issue arises in this always sensitive practice area, we provide our clients with creative solutions and resolutions to employment claims.
Our attorneys can represent employers in any of the following types of claims:
Hiring disputes
Wrongful termination
Promotion issues
Compensation matters
Privacy issues
Leave policy disputes
Covenants not to compete
Employment agreement disputes
Employment-related torts disputes
Race discrimination
Sex discrimination
Gender discrimination
Sexual harassment
When negotiating a settlement is not in our client's best interest, we are able to draw on our substantial litigation experience to represent our clients in court in order to achieve a favorable result.