Administrative Hearings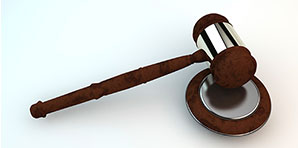 Secrest Hill Bulter & Secrest has successfully represented professionals in administrative hearings in Oklahoma. The firm has represented a variety of clients in such hearings including, but not limited to, the following areas:
Medical
Dental
Real Estate
Architecture
Engineering
Accounting
Our attorneys are extremely qualified to represent professionals in high stakes administrative hearings in Oklahoma regarding complaints asserted against them which could affect their licenses. Secrest Hill Bulter & Secrest understands the seriousness of such complaints, and aggressively represents professionals in these critical administrative hearings.
The firm has represented professionals in these types of hearings for more than 30 years, and understands the complex administrative process, including the appeals process in the event of an initial adverse decision. Our attorneys work closely with our clients in order to achieve satisfying and successful resolutions in regard to administrative hearings.