Medical & Dental Malpractice
Oklahoma Dental Malpractice Lawyers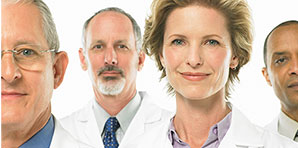 Medical and dental malpractice lawsuits occur when a medical professional is accused of deviating from a particular standard of care, resulting in harm to a patient. This can include misdiagnosis, improper treatment or mismanagement of an illness. Malpractice and negligence claims could also exist against a hospital for negligent care, such as problems with medications, sanitation or nursing care.
 
We defend these liability cases through a team approach, led by a partner, with the client being an essential member of the group.
At Secrest Hill Butler & Secrest, we have successfully defended medical and dental malpractice claims against:
Doctors
Nurses
Dentists
Hospitals
Nursing homes
Long-term care facilities
Psychologists
Mental health therapists
Psychiatrists
Optometrists
Extensive Medical Malpractice Experience
Our attorneys have a wealth of knowledge and experience based on more than 25 years of insurance defense litigation. We are ready to take on the complex legal and medical issues inherent in medical and dental malpractice cases.
At Secrest Hill Butler & Secrest, you can be assured of solid, knowledgeable representation in medical and dental malpractice matters. If you have any questions or want to speak with one of our Tulsa medical negligence attorneys, please do not hesitate to contact our office online or call 918-494-5905. One of our attorneys would be happy to speak with you.