Attorney Profiles
Meet Our Team
At Secrest Hill Butler & Secrest, our attorneys enjoy a reputation as aggressive litigators and experienced negotiators. Each of our lawyers has significant experience representing insurers, corporations, local businesses and professionals in a wide range of defense areas in the state of Oklahoma and Arkansas.
To reach any of our attorneys in Tulsa, call 918-494-5905 or contact us online and we will respond promptly.
W. Michael Hill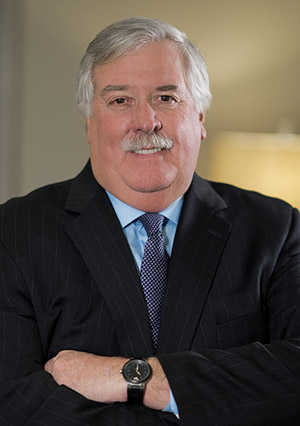 In Memory of W. Michael Hill
Mike Hill, husband, father, grandfather, brother, uncle, and friend passed away on March 24, 2022.
Mike was born on July 14, 1947 in Norman, Oklahoma to Windham and Bette Hill. He moved to Tulsa at a young age, and he attended Will Rogers High School. After graduation from high school, he attended Baylor University. Mike was an avid Baylor fan, and he attended multiple games, including several bowl games and the 2021 National Championship basketball game.
While at Baylor, he met his wife of 48 years, Sally McGill. Together they built a life full of love, fun, adventure, and family. After graduation from Baylor, he was drafted and served in the U.S. Army, stationed in Germany. Upon discharge, he attended law school at the University of Tulsa. He was a member of the Tulsa County and Oklahoma Bar Associations. He also had the great honor of being admitted to practice before the Supreme Court of the United States.
In 1984, he co-founded the law firm Secrest & Hill with Jim Secrest where he worked until his passing. He was a long-time member of Asbury Church where he served on the Foundation Board. He was also a member of the FaithBuilders Sunday School class where he served as a teacher.
Although Mike was dedicated to his work and law practice, his greatest joy was spending time with his friends and family. Whether it was after-church lunches with the class, traveling the world with family and friends, or his annual trip to the Indy 500, Mike was always up for an adventure. Wherever he went, he was always in a hurry to get there and in an even bigger hurry to leave. Mike will be missed by the Secrest Hill Butler & Secrest family.