Attorney Profiles
Meet Our Team
At Secrest Hill Butler & Secrest, our attorneys enjoy a reputation as aggressive litigators and experienced negotiators. Each of our lawyers has significant experience representing insurers, corporations, local businesses and professionals in a wide range of defense areas in the state of Oklahoma and Arkansas.
To reach any of our attorneys in Tulsa, call 918-494-5905 or contact us online and we will respond promptly.
Jennifer L. Struble
918-494-5905
918-494-2847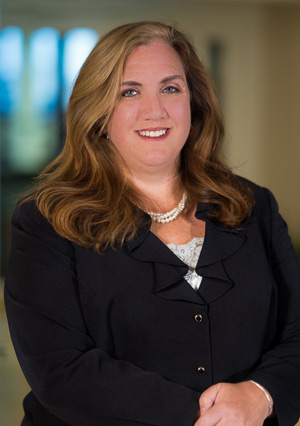 Jennifer Struble joined the firm in 2009. She has spent the bulk of her career in insurance defense, representing clients in a wide variety of claims covering employment law, professional negligence, products liability, construction defect, real estate, premises liability, and general business liability. Her practice focuses primarily on research and writing and appellate work. She has argued numerous cases at the Oklahoma Supreme Court level. Prior to attending law school, Jennifer worked for five years in EEOC and affirmative action compliance as a consultant to large government contractors.
Bar Admissions
Oklahoma, 2003
U.S. District Court Western District of Oklahoma, 2003
U.S. Court of Appeals 10th Circuit, 2003
U.S. District Court Eastern District of Oklahoma, 2003
U.S. District Court Northern District of Oklahoma, 2004
U.S. District Court District of Colorado, 2004
U.S. Supreme Court, 2012
Education
University of Tulsa College of Law, Tulsa, Oklahoma
University of Oklahoma
Oklahoma State University

B.S. - 1993
Major: Political Science/Public Administration
Published Works
Welcome to Wilham, Prentice Hall's Purpose & Process, 1990
Representative Cases
McClain v. Brainerd Chemical Co., 2019 OK CIV APP 15, 436 P.3d 752
Christ's Legacy Church v. Trinity Group Architects, 2018 OK CIV APP 31, 414 P.3d 1223
Stricklen v. O.I.P.M., L.L.C., 2017 OK CIV APP 3, 394 P.3d 290
Calhoon v. Oakes, 2016 OK CIV APP 61, 423 P.3d 664
Lopez v. Rollins, 2013 OK CIV APP 43, 303 P.3d 911
Essex Ins. Co v. Way Jose Enterprises, LLC, 2013 WL 5460824 (WDOK 2013)
Larry Snyder & Co. v. Miller d/b/a Underground Utilities, 648 F3d 1156 (10th Cir 2011)
Cowan v. Astrue, 552 F3d 1182 (10th Cir. 2008)
Professional Associations and Memberships
Tulsa County Bar Association
Oklahoma Bar Association
American Bar Association
Oklahoma Association of Defense Counsel
DRI
Tulsa Equal Employment Opportunity Coordinators Association
Past Employment Positions
Tulsa Community College Adjunct Professor for American Federal Government and American History, 1998-2009
Robinett & Murphy, 2008 - 2009
Perrine McGivern Redemann Reid Berry & Taylor, 2003 - 2008
Hall Estill, Contract Associate, 2003
Judicial Intern to Magistrate Judge Sam Joyner, United States District Court for the Northern District of Oklahoma, 2003
RPL Management Resources, INC., EEOC/AA Compliance Specialist, 1995 - 1999
Fraternities/Sororities