Premises Liability Defense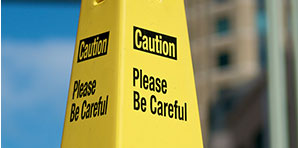 Any business open to the public needs quality liability defense for safety and security claims. At Secrest Hill Butler & Secrest, we handle claims that arise when someone is injured due to dangerous conditions on another person's property or on business property. Premises liability cases arise in a variety of locations and buildings, including:
Residential and commercial buildings
Shopping centers
Parking areas
Hotels
Amusement parks
Airports
Health care facilities
Nightclubs, casinos and bars
Universities and public schools
Apartment Complexes
With extensive experience in this legal area, we have the ability to represent you in a variety of premises liability claims involving negligence. Secrest Hill Butler & Secrest has successfully defended claims involving:
Contractor liability
Security hazards
Habitability issues
Fire liability
Dram shop claims
Our attorneys represent major general liability insurers, homeowner liability insurers, store chains and business liability insurers. We have the resources to defend even the most difficult premises liability cases in Oklahoma.