Product Liability Defense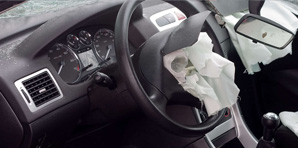 At Secrest Hill Butler & Secrest, we have more than 30 years of experience and a superior track record in defending products liability cases in Oklahoma. We have the technical expertise and experience necessary to negotiate favorable settlements, or if need be, go to trial.
Our clients include domestic and foreign corporations, as well as designers, manufacturers and suppliers of diverse products. We have defended many products liability matters, including cases involving:
Asbestos
Breast implants
Child safety restraints
Aircraft defects
Tire defects
Defective seatbelts
SUV rollovers
Products liability is one of the most sensitive legal areas we handle. Our lawyers have significant experience defending and protecting clients in these cases throughout Oklahoma. Products liability claims frequently present adverse publicity risks and product recalls. With such sensitive matters, we pride ourselves with extreme professionalism, patience and a very modern approach to litigation. Our attorneys stay abreast of technological advancements and frequent changes in the law associated with strict liability and tort liability exposure.