Medical Devices & Pharmaceuticals Liability
Oklahoma Pharmaceutical Liability Attorneys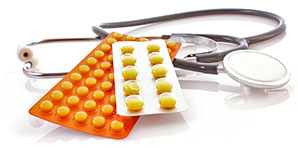 Defective medical devices or dangerous drug products cause thousands of serious injuries every year. At Secrest Hill Butler & Secrest, our products liability defense practice attempts to protect a manufacturer or another entity in a distribution system. We represent potentially liable parties and their insurers, including the pharmaceutical or device manufacturer, the manufacturer of component parts, the wholesaler, and the retail store that sold the drug or device to the consumer.
Our attorneys represent insurers and self-insured companies with liability defense for all types of medical devices and pharmaceuticals.
Defense Attorneys for Complex Medical Device and Drug Liability Cases
Medical device and pharmaceutical drug liability actions are generally quite complex, technical, and require the assistance of qualified, experienced attorneys. At Secrest Hill Butler & Secrest, we handle liability cases involving:
Dangerous design
Manufacturing dangers
Improper labeling or instructions
Warranty breach
Experience, Resources, Results
At Secrest Hill Butler & Secrest, we have the skill, the experience and resources to effectively defend defective products liability and breach of warranty claims. No matter what stage in the process a defect may have occurred, we can represent you.
If you have any questions or wish to speak with a Tulsa defective medical device lawyer, please do not hesitate to contact us online or call our law office at 918-494-5905. One of our lawyers would be happy to speak with you.